How to Pass My Forex Funds Challenge?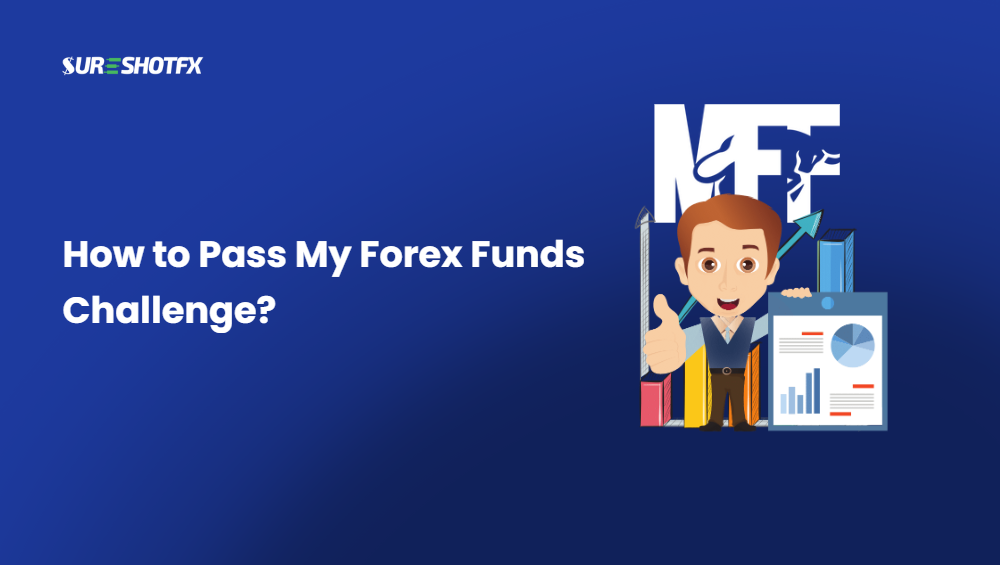 If you are a trader who is interested in taking my forex funds challenge but looking for a way to pass the challenge quickly, this blog is for you! Before we get into how to do it, let's have an overview of MFF first.
What is My Forex Funds and its challenge?
My Forex Funds (MFF) is a proprietary trading firm that offers a challenge to interested traders, and after evaluating them with a thorough process, they allow those qualified traders to trade with the company's money in exchange for a percentage of the profit.
If we look at MFF's deal, we can see that they have offered three models based on the trader's experiences-
Rapid
Basically, this model is for the newcomers who want to participate in the funding challenge program.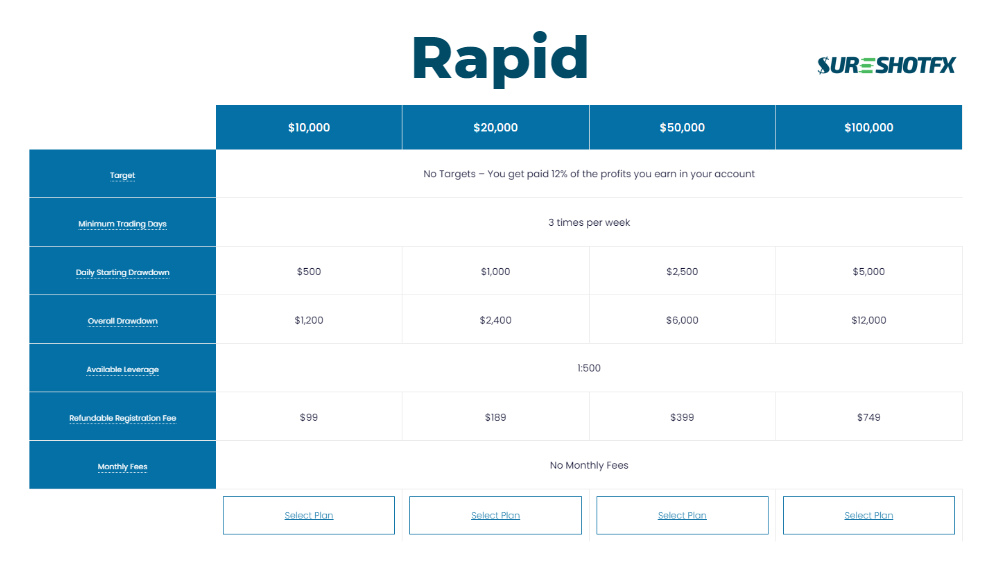 On this level, the demo account range is from $10k to $100k. Three trading days per week are required. The daily drawdown limit is 5% of daily starting equity. The formula for calculating daily drawdown- Drawdown % = [1 – (lowest equity or balance for the day) / (starting equity or balance for the day)] X 100.
The overall drawdown limit is 12%. Remember, they count floating drawdown as well. The leverage is 1:500. The advantage of the Rapid model is- a trader can get a 12% bonus on all profits made on the demo account. The best part of this model is that to get this bonus, the trader does not need to complete any targets. Bonuses are paid on a bi-weekly or monthly basis.
Evaluation
This model is suitable for those who want to prove their skills in trading to move forward but are in need of money. This evaluation program is a two-step process-
Phase I – Evaluation Phase = 8%
Phase II – Establishment Phase = 5%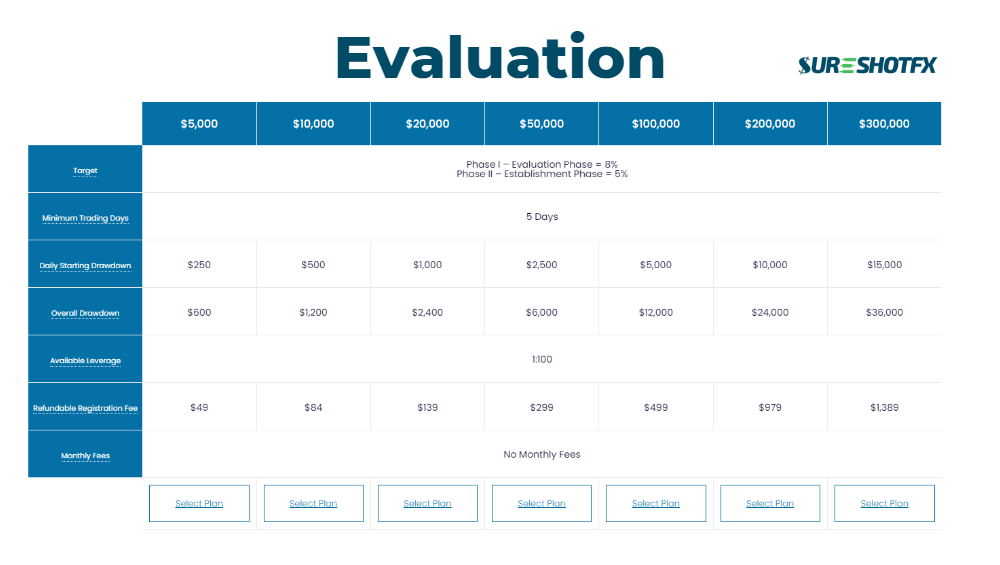 The daily drawdown is 5% and the overall drawdown is 12% of the balance and equity. In Phase I, the profit target is 8%, and in Phase II, the target decreases to 5%, and a trader has to trade for a minimum of 5 days. The available leverage at this stage is 1:100. The trader will receive 75% of the profit after trading for one month. In the second and third month, he/she will get 80% and 85% of the profit, consecutively and the payment is bi-weekly.
Accelerated
This model is for those who are professional in trading or full-time traders who want to boost their capital immediately.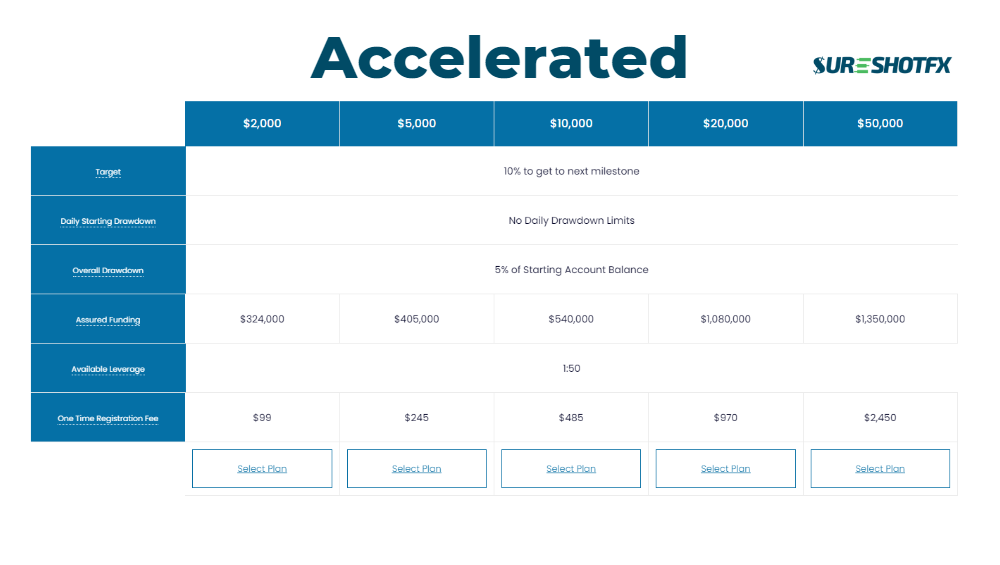 Two different models are included- Conventional and Emphatic. The real account starts from $2k to $50K to scalp up in trading. There is no daily drawdown limit. For conventional and emphatic accounts, the overall drawdown is set at 5% and 10%, respectively. The conventional leverage is 1:50, while the emphatic leverage is 1:100.
To proceed to the next phase, a trader needs to achieve 10% profit on conventional and 20% on emphatic account. Every week, you receive 50% of the total earnings made on your account. For a weekly payout, your account must be at least five days old.
Why 90% of prop traders fail the challenge?
Do you know why the majority of traders fail the prop fund challenge? It is obvious that they breach the rules and that is why they lose the challenge. But do you know which rule they break the most? It is the drawdown limit. Most traders are unable to keep their drawdown limits in check while focusing on their other trading objectives.
How to pass MFF challenge?
Keeping this in mind, SureShotFX traders devised an incredible solution to this never-ending problem. They have created an EA called SSF Guardian that will guard and protect your drawdown limit while you focus on other trading goals. It will make your trading journey much easier than it was previously. The features our traders have included-
Max Drawdown
Daily drawdown
Floating profit/loss
Your limits are displayed directly on your MT4/MT5 screen.
You will be alerted through Telegram in case your account reaches your set limit.
You can also close all trades, and check running trades through telegram.
Passing the prop firm challenge is difficult because as a trader, one needs to maintain a lot of rules and regulations while trading on prop funded account. But it is not impossible to pass the challenge. If you use proper strategy and risk management, you will be able to pass the challenge and here SSF Guardian will make sure that you can control your drawdown limit like a professional. You can contact ssfsupport on telegram anytime with your queries.