How to Choose a Forex Broker in 2021?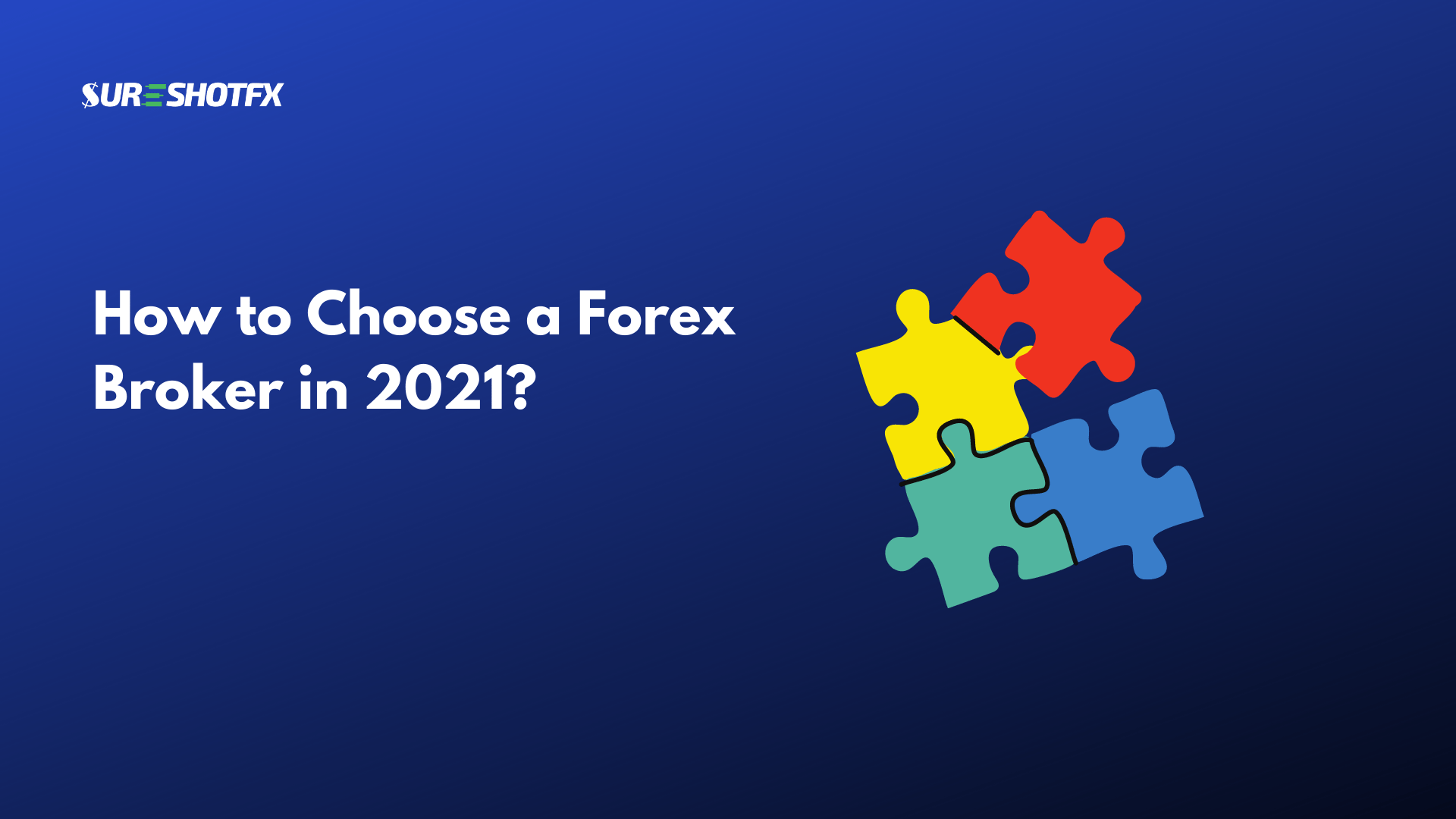 Forex trading online is becoming more and more popular, day by day. So, if you are one of those who are thinking of entering the forex trading world, but you don't know where to look or how to start, you just have found the right article for you.
To get started with the forex trading, the first thing you've to focus on is to choose the correct broker for you. If you're thinking whom to choose before getting started, here are some useful tips.
1. Consider Your Trading Style
Your preferred trading style or strategy can help you determine the best forex broker for you.
If you are a long-term position trader who trades relatively infrequently, you might select a broker with a broad range of assets and great information and educational offerings. You might not need to choose one with the tightest dealing spreads since you won't be trading that often.
This very short term, active trading style involves rapidly entering and exiting the market to capture small profits. Scalpers need brokers that provide the tightest possible dealing spreads.
2. Range of Trading Instruments 
It is beneficial to work with a broker that offers a wide variety of markets to trade on, such as CFDs on indices or commodities and cryptocurrencies, stocks, or ETFs.
3. Different Types of Trading Accounts  
A good forex broker should offer you several types of accounts with different benefits for specific styles of trading, such as those with higher protections, or greater leverage or spreads, or different ranges of instruments.
4. Maximum Leverage 
When it comes to leverage, less is more. Because low leverage reduces the losses when you lose trades. Again, this has nothing to do when you decide upon the best forex broker for you to trade with.
5. Spread 
Real non-dealing desk and ECN forex brokers simply cannot operate with fixed spreads, because fixed spreads by nature are against the philosophy of non-dealing desk environment.
6. Deposit and Withdrawal
A good Forex Broker is one that allows you to deposit and withdraw your profits hassle free. There is no reason to make it hard for you.
7. Execution
Execution is a great feature to look at before you consider the Forex Broker. That's because it's a must for the broker to fill you with the best price for your orders.
8. Custom Tools and add-ons 
The best forex brokers should offer valuable support for their traders.
9. Market Analysis and Learning Materials
If you're a newer trader, getting good quality educational material from your broker can be very worthwhile.
Many traders of any skill level will also appreciate high-quality market analysis to give them fresh ideas.
10. Forex Broker Regulation 
It is important to open an account with a regulated forex broker. To help assure your deposit's safety and that you are treated fairly by a broker, they should be overseen by a major regulatory organization. U.S.-based forex brokers should be regulated by the National Futures Association (NFA) and the Commodity Futures Trading Commission (CFTC).
11. Customer Service
Make sure the broker's site is available in your preferred language and that its customer service department offers the sort of support you need.
No broker is perfect or may match your trading style. Many traders make the mistake of not choosing the right forex brokers. So, they end up scammed by individuals or bogus companies wanting to make quick money. Please don't make the same mistake and be one of them. Research the market, gather your knowledge and find the best forex broker for you that suits your style.