Hassle Free And Auto-Pilot Earning
Opportunities
Start making profits with our copier
To copy all the profitable signals for you also all other commands like set SL/TP, Move SL, etc
To select your own risk management parameters i.e lot size, partial closing percentage, risk percentage per trade, etc.
From unnecessary losses and stress so that you can stay profitable without lifting a finger.
Get the trades copied in your mt4/mt5 from our VIP channels with entry/exit on time! No more delay in catching profits!
Manage Multiple Account from
One Place
Like others no need to install multiple software for multiple MT4/MT5 accounts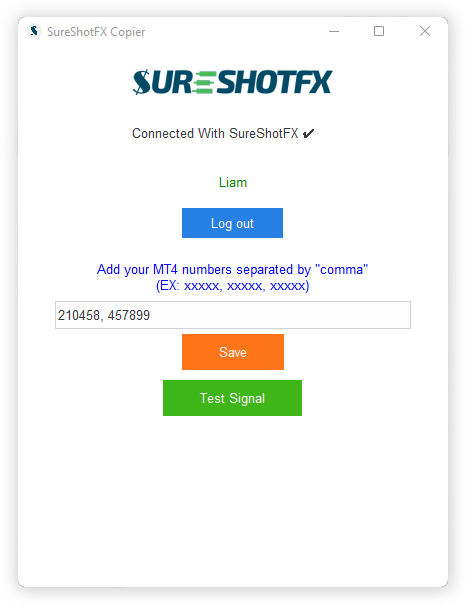 Grandma can also
Install It
Zero Hassle Installation. Just 3 click you are good to go...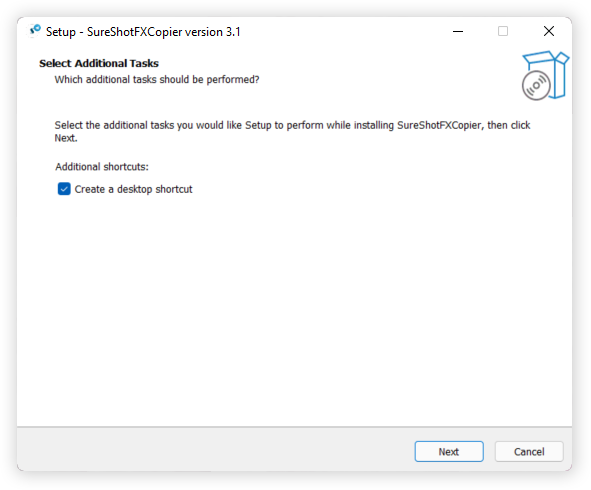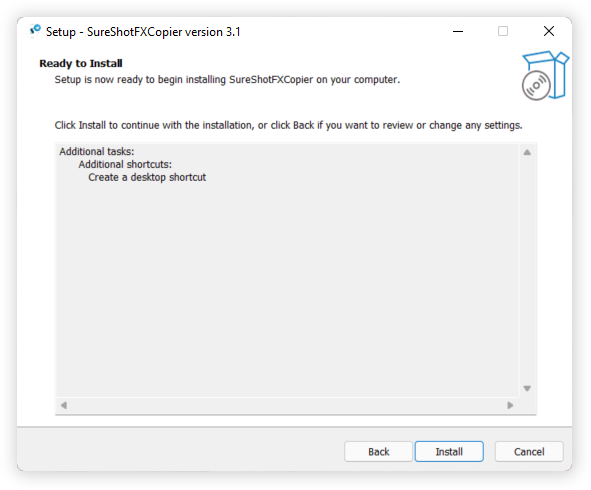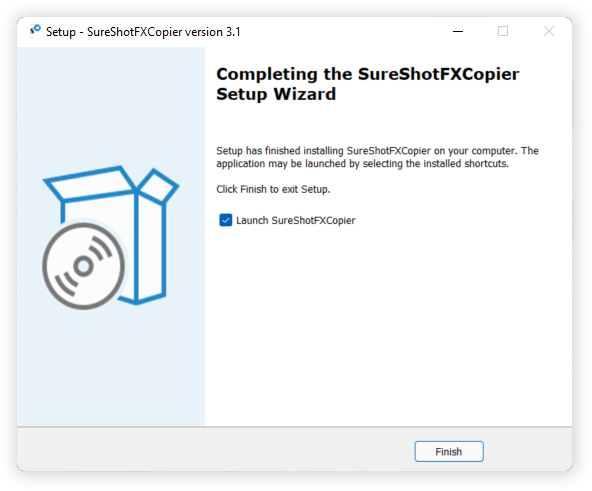 3. Press Finish to start the copier
Want to make profits exactly like us from each trade? Then SSF copier is your solution.

Super Fast Execution
Take trade entry exactly at the position we do and secure profits just like us. You will never miss a single pip again with the instant execution of SSF copier.

Mobile Notification
Get a real-time alert on Telegram whenever a new signal is inserted, or when an order is closed with the details of that order.

Auto Trade Update
Do you have difficulty understanding - Half close, Partial close, Full close, Move SL to entry? Worry no more. SSF copier will automatically follow updates from our VIP channel and execute all kinds of orders automatically.

Risk Management
Choose the appropriate risk management from our range of options, such as fixed lot sizes according to our guidance or risking a % of your balance that is dynamic lot

Dynamic Spread
Hate to calculate spread each time we give out a trade call? Then SSF copier is your friend. It will calculate spreads automatically for each trade call.No stress, only your targets

Exclude Trade
Don't like to trade a pair? SSF copier got you covered. You can easily exclude the pairs/ instrument you don't want to trade. It will automatically skip those trade calls!

Set Slippage
Serious brokers are able to manage your trade quickly and some other brokers are voluntarily delaying your trades. Now you won't miss a single trade for your broker, you can set slippage value easily with the SSF copier.

Easy Installation & Setup Help
SSF copier setup is fast and easy. Installing and running the copier simply take less than 2 minutes. Also, we provide remote setup help.
Ready to Start Receiving Profitable Trades Immediately to Your Broker Account?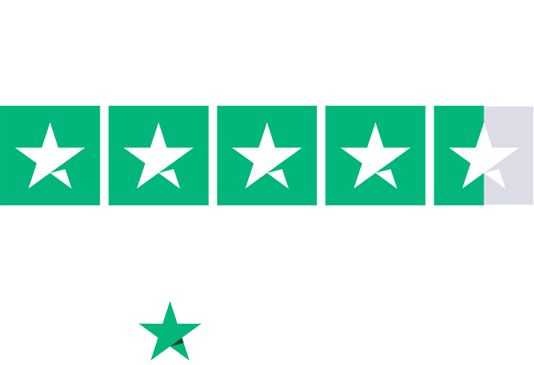 My experience with SureShotFX
My experience with SureShotFX was fantastic from the very beginning. They will do all the work for you and keep you updated on closing half of the position and putting SL into BE once each signals are into profit.

Best signals
I've been with sureshotfx for 5 months, yesterday I bought the advance lifetime plan because they are for real! Excellent support, they are always very helpful. Signals are always on point. Highly recommend.

Impressive signal
Now I'm in their vip group and what an amazing weeks I'm having. I've small account and I made $82 in my first week. They don't overtrade and that's what I appereciate. Love you guys, keep working the good work.
There is a lot Signal Providers,
Why Us?
Our Accuracy and Constancy make us different.
Most signal providers use risk to reward strategies so their accuracy becomes compromised. But we use accuracy strategies so risk of loosing with our signals becomes very very low.