How to Use MT4 on Mac – A Complete Guide For Forex Traders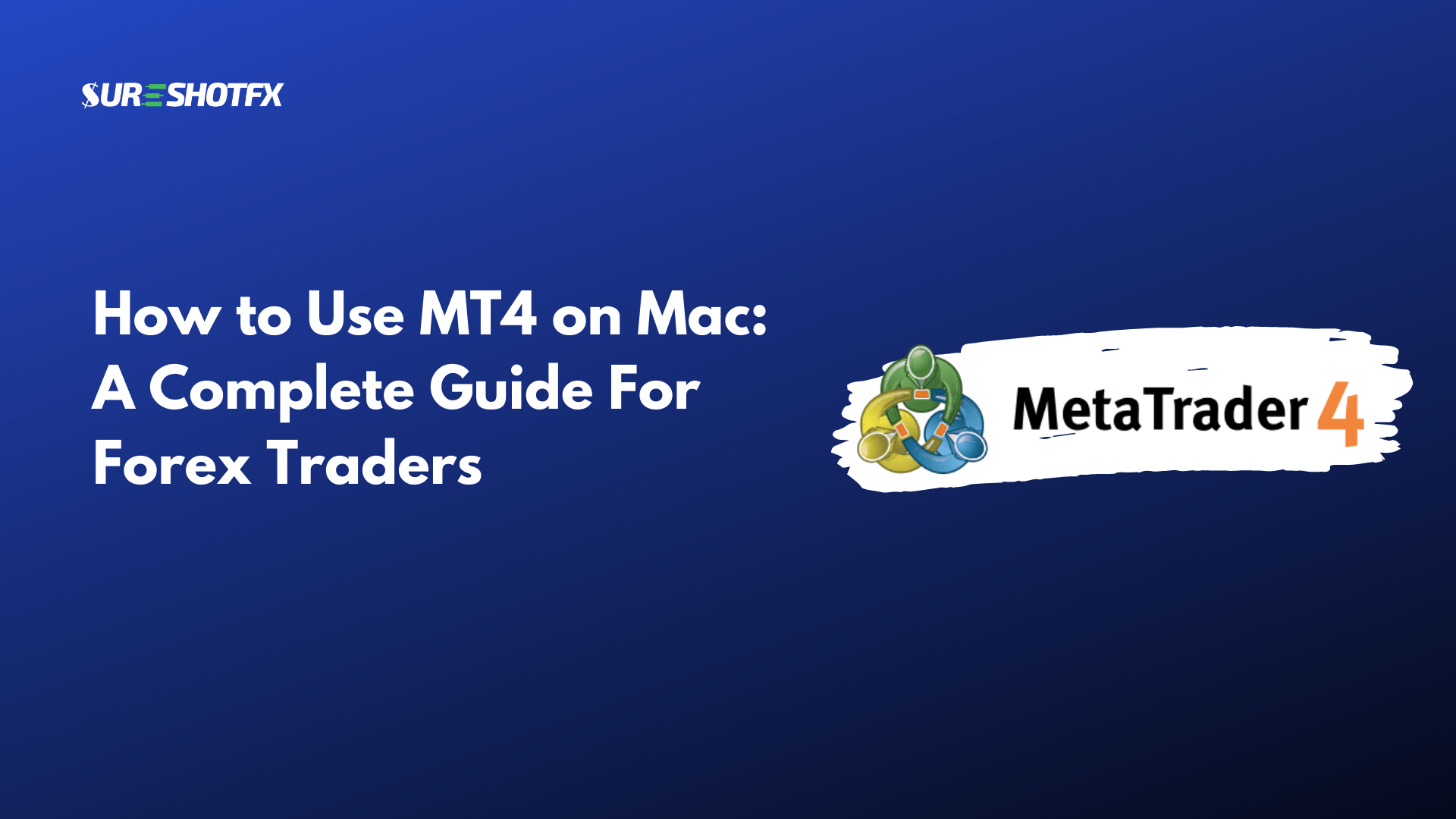 A Complete Guide on How to Use MT4 on Mac
If you're a Forex trader and a Mac user, you need this step by step guide on how to use mt4 on Mac. Many options are available online to run & install MT4 on Mac. Let's find out how you can do it easily.
Features of MT4 on Mac
Before we start learning how to install and use MT4 on Mac, let's look at the features you get on MT4 on Mac.
Trade over 1000 instruments (Forex, CFDs and Futures)
1-Click trading execution
Works with Expert Advisors
Built in indicators and tools
Real-time charts are available
Alerts with real-time notifications
Different Ways to Install MT4 on Mac
One of the most popular and used electronic trading platforms by retail traders is Metatrader4 or MT4. The mobile version of MT4 software is supported by Android, Windows and iOS. But the desktop version of MT4 is designed for Windows only.
A complete version of MT4 for Mac is not available at the moment but you can install MT4 on Mac with simple emulation software.
1. Download Official MT4
Download MT4 for Mac directly from the official website and install it. Just like any other app, after installing MT4 drag it to the applications folder.
The Metatrader4 supports Apple m1 chip and also works well on any version of Mac including Big Sur.
This official installation package is using a technology called Crossover. It's designed to create and provide better performance for windows applications. It's been tested and proven to be more stable than any other emulation software.
How to Install And Use MT4 on a Mac
Open the MetaTrader4.dmg file.
Install the app according to instructions.
Open the MT4 app.
Now click on "Accounts", select "Open an Account".
Click on the + sign to add a new broker if you're opening a new broker account.
If you've existing trade account, select "Existing trade account" and enter your login and password details to proceed.
2. Install Terminal on Mac OS
WIne is a free software which allows you to run any Windows applications on Mac. PlayonMac is a wine based software which is popular among Mac users who want to use MT4 on their device easily.
Visit playonmac and download the latest version of it.
[NOTE: Wine is not a completely stable app. As a result, several features in the apps you launch inside may perform incorrectly or not at all.]