Telegram Signal Copier & Why do you need one?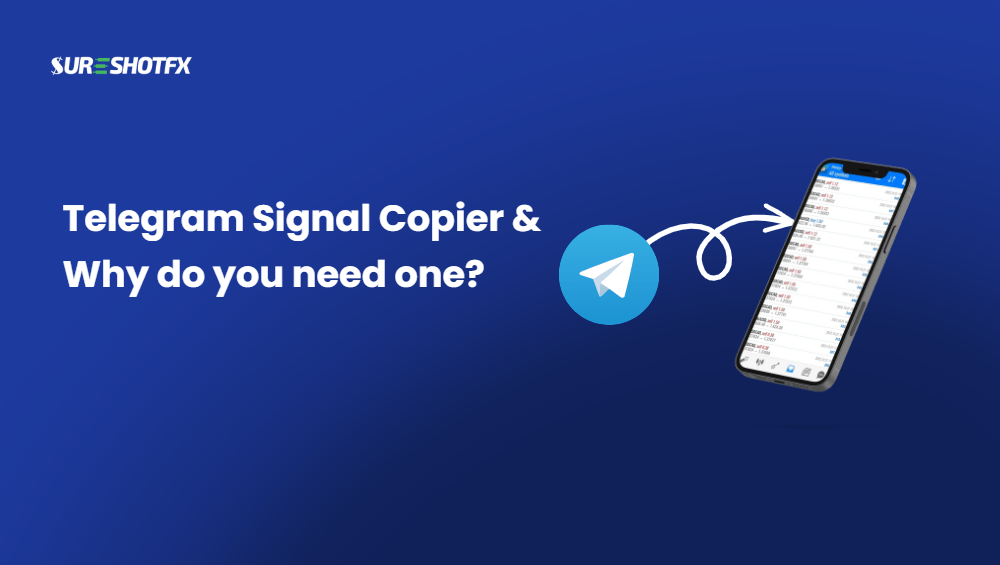 Have you ever heard about telegram signal copier? Do you know how it works and all? If not, then you are in the right place! Here we will discuss what forex copier is and how it works.
What is Telegram Signal Copier?
Telegram copier is a software that can copy forex signals from telegram channels to your mt4/mt5 accounts. It is super-fast. In milliseconds it can copy signals and paste those into your accounts whereas you will need more than a second to copy the signal and paste it on your account. As you already know that forex market is very much volatile and in seconds, it changes its position, it is important to copy the signals as soon as possible to make more profits.
Why do I need a telegram signal copier?
With a mt4 trade copier, you can overcome your trading limitation. Yes, you can do most of the things that a forex trade copier can do. But it will take a lot of time. Definitely, you do not have that much time to invest in trading forex if you are a full-time job holder or businessman. However, it is a different case for those who are full-time forex traders. So, let's get to know why you need a FX copier while trading in forex.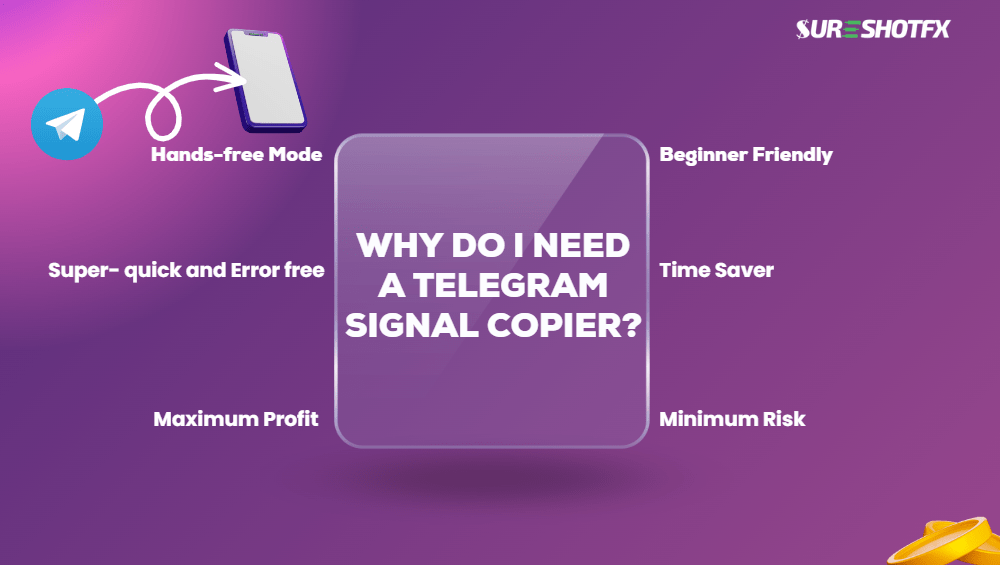 Hands-free Mode
The first benefit you will receive from a telegram to mt4 copier is- it eliminates all human efforts and works automatically. It means once you set up and connect the trade copier to your mt4/mt5 accounts, it will automatically execute all trades and you do not have to move a finger for it.
Beginner Friendly
A forex trade copier is very much friendly to every trader, especially to beginners. A trader who is new to forex trading and knows almost nothing about the forex market, can make profits if he/she uses a telegram to mt4 copier. Because, at first, new traders trade emotionally. If they trade manually with emotion and a drawdown movement occurs, it is very much possible to cloud their judgment, abstaining them from rational decisions. As a result, they might face a huge loss. On the other hand, a telegram forex trade copier follows the command and executes them accordingly. So, there is no emotion attached to it.
Super- quick and Error free
A telegram signal copier is super quick and error-free. It does not matter how fast a trader you are copying the signals; you will not be as fast as a telegram to mt4 copier. Besides, you cannot execute as many trades as a trade copier would. Moreover, trading manually is prone to errors whereas automatic trading is nearly 100 percent accurate.
Time Saver
Obviously, when you are using a mt4 trade copier for copying signals from telegram signals channels, it will save your 80% of time while trading in forex. You do not have to keep eye on the signals telegram channel all the time or losing your sleep for earning some extra money. You can invest your saving time on other things. You could be more productive than ever before!
Maximum Profit
With a trade copier, you can easily copy professional traders' signals from their telegram signals channel within milliseconds. Besides, it is very much possible that professional traders send forex signals anytime. If you have a forex copier, you do not have to sit tightly for copying profitable signals manually. Thus, a mt4 trade copier can maximize your profits.
Minimum Risk
With a telegram signal copier, a trader can set his/her own risk management strategy by defining the SL and TP range in the settings. So, a trader does not have to depend on his/her signals provider fully. He/she can set his/her own risk management in the copier.
Does SureShotFX have telegram signal copier?
Yes, SureShotFX has developed their own SSF COPIER which copies only their VIP forex signals to trader's mt4/mt5 accounts. The features you will enjoy with SSF COPIER-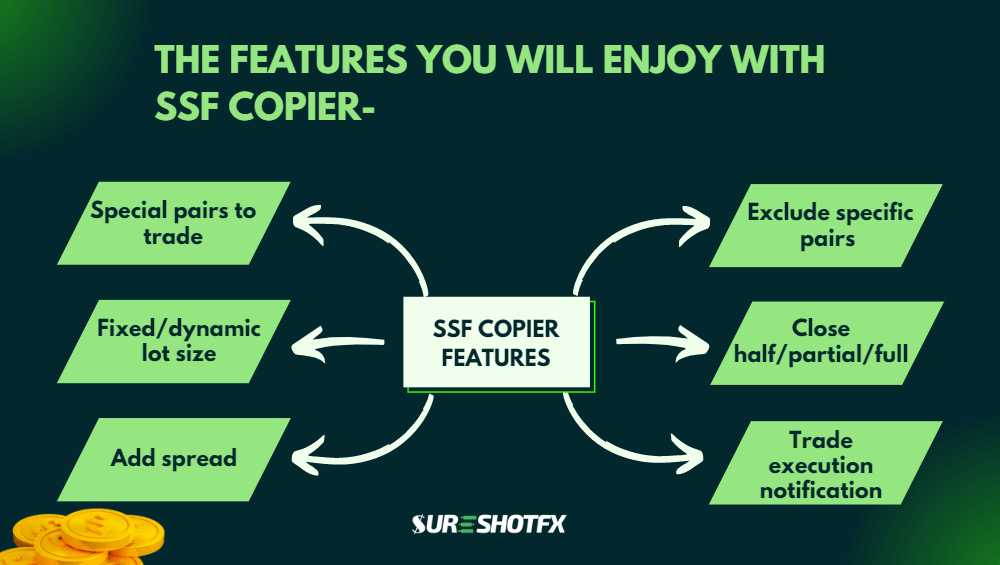 You can specify which pairs you want to trade only
You can exclude pairs which you do not want to trade
You can set fixed/dynamic lot size or risk percentage
You can add spreads
You will receive trade execution notification on telegram
To conclude, it can be said that with telegram fx copier, you can easily maximize your profits and minimize your risks. If you are still in confusion about SSF COPIER, knock us @ssfsupport on telegram.