What is the Best Way to Learn Forex?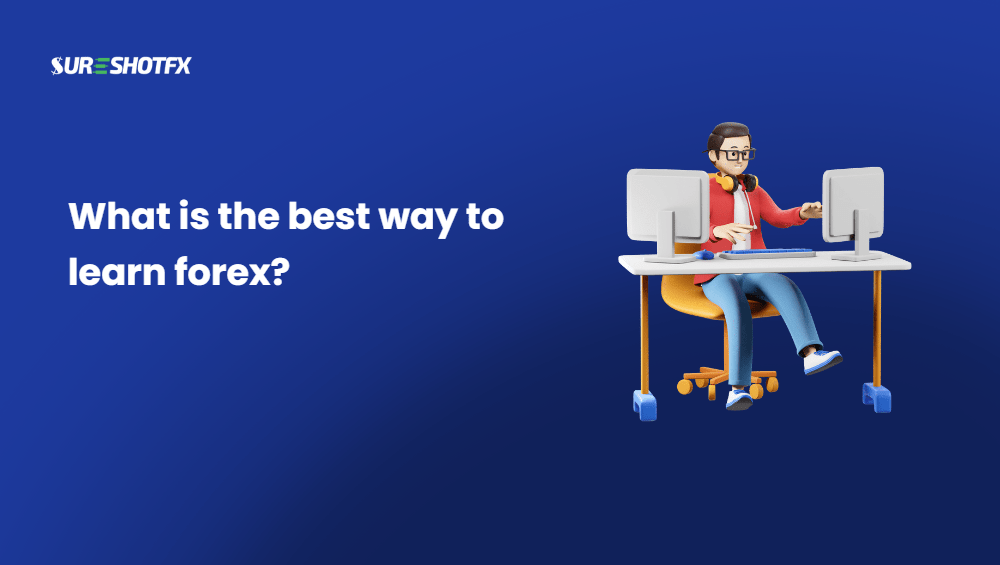 Getting forex education is the best way to learn forex trading. To do so, you need to find some quality forex courses/e-book/books where you can learn the basic of the forex market. Besides, you will have a thorough idea about the forex market as well.

Forex trading has been an appealing market from the beginning because of its minimum capital requirement, easy access and so on. Anyone using laptop/mobile phone with internet connection can have the access to the forex market. It is one of the best investment places where one can earn a good amount of side money. As there is a chance to make money in forex trading, it requires specialized knowledge and expertise. Otherwise, it would be tough for a beginner to make money in forex trading. But the good news is, there are lots of forex courses online where you can learn about the forex market.
What is forex courses?
Before getting into more details, let's get an idea about what a forex course is. A forex course is a specialized guidance that delivers skills and information about forex trading tactics, methods, and successful practices. It could be live classes, online/offline classes, video materials etc. You can get free courses online if you search. But if you want a proper knowledge about forex market, you need to purchase paid courses.
Are forex courses worth it?
Forex trading courses have been around for a long time. It has been considered the best way to learn forex trading. If you have the passion and interest to learn about the forex market from scratch, forex courses are the best way to start.
Many may suggest you start learning forex trading practically like opening a demo account and trading with virtual money. Well, I support that as well. But the real problem will arise when you try to analyze the chart to take entry into the market. Without knowing how to analyze a chart with strategies, you will not be able to take the entry at the right time. So, it is recommended to learn about forex market first and then start trading practically with demo account.
Should I choose a free forex trading course?
Well, to learn the basics, you can begin with the free forex trading courses available online. SureShotFX provides free forex course on their website. There, you will get to know about the basic terms of the forex market. You will have a good idea about the market. But, in these free courses, you will not get the proper knowledge of forex trends, charts, analysis etc.

To receive in-depth knowledge about forex trading, you will be needed to purchase paid courses as well.
How to find out best forex trading course?
You will find numerous paid forex trading courses online, but you need to find out the quality forex trading courses among them. Before purchasing them, you need to have few points in mind-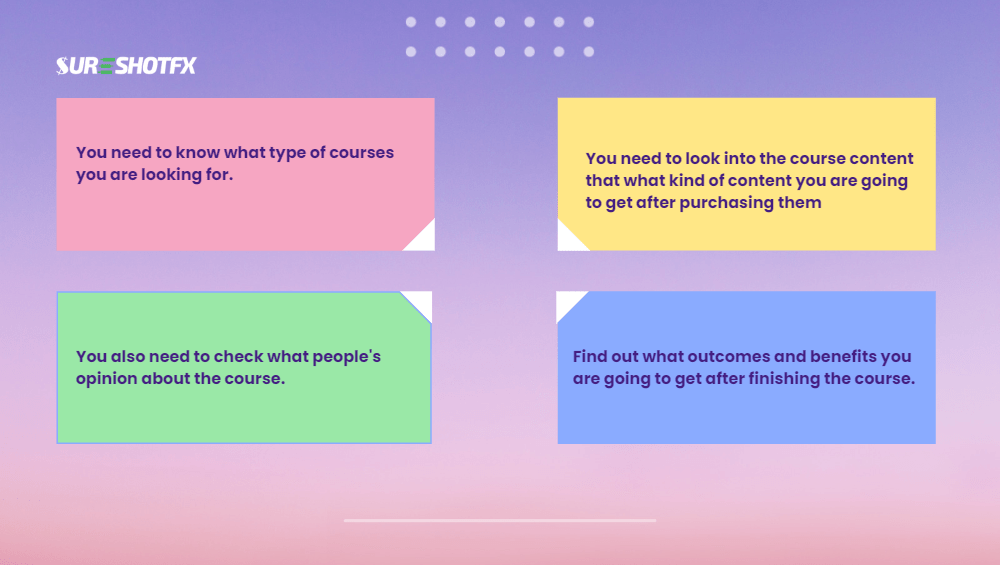 First, you need to know what type of courses you are looking for. For example, you might be looking for online classes where you could get in or you might find recorded video courses interesting to learn
You need to look into the course content that what kind of content you are going to get after purchasing them
Then, find out what outcomes and benefits you are going to get after finishing the course.
You also need to check what people's opinion about the course
Keep these tips in mind and you will reach to your goal eventually.
SureShotFX provides FX ACADEMY to traders who are willing to learn forex trading in detail. Here, you can learn how big players control the market, how you need to act like a pro trader, etc.

If you have any queries regarding your forex trading, feel free to ask @ssfsupport