What is The Best Leverage for $100 Forex Trading Account?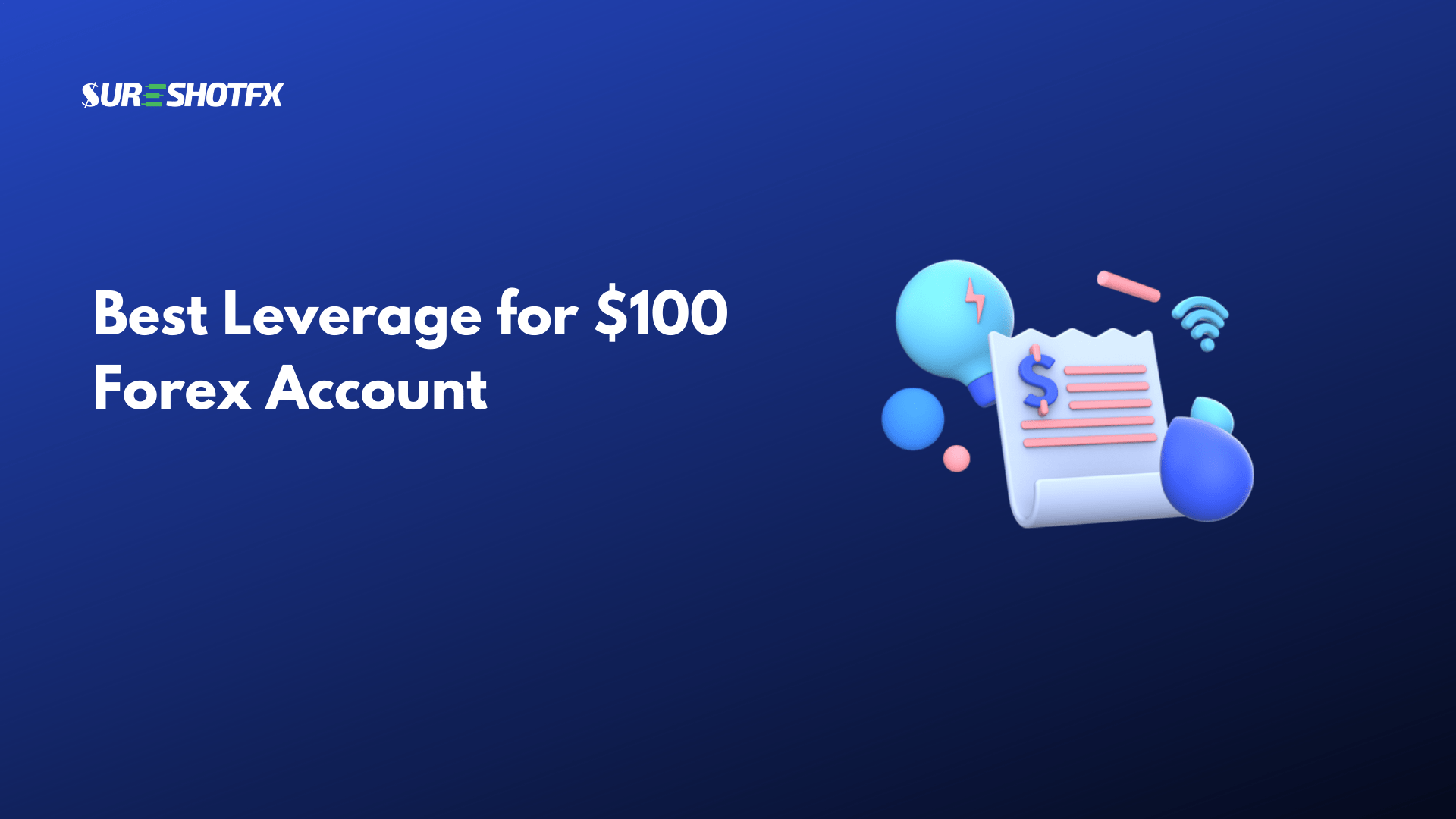 As a beginner in forex trading, it is difficult to trade with a large trading balance. But leverage in forex trading gives you the power to invest more in trading. This is very common in forex trading that is why most beginner forex traders get attracted to the Forex market.
What is Leverage in Forex Trading?
Leverage allows you to borrow money from your broker and invest more than your actual balance. You can trade large positions and increase your chance to make more profit. The ratio of your capital and the loan is leverage. Brokers usually offer leverage from 1:10.
Let's assume you've a $1000 trading account and you took a leverage of 1:500 from your broker. With leverage you can open position of $500,000 ($1000*500).
Many financial advisors and traders do not use leverage while trading currency. But you would need a large trading balance to make money in Forex without leverage.
Best Leverage for $100 Forex Account
Now as a beginner trader, if your trading balance is $100, what should be the leverage?
The best leverage for $100 forex account is 1:100.
Many professional traders also recommend this leverage ratio.
If your leverage is 1:100, it means for every $1, your broker gives you $100. So if your trading balance is $100, you can trade $10,000 ($100*100).
You can now invest $10,000 and before trading, you need to manage your risks properly so that you do not blow your account.
Your lot size should not be more than 0.01 and do not risk more than 2% per trade. Also, trade 1 pair at a time and do not forget to use SL & TP.