Forex Trading for Beginners: Guide for 2021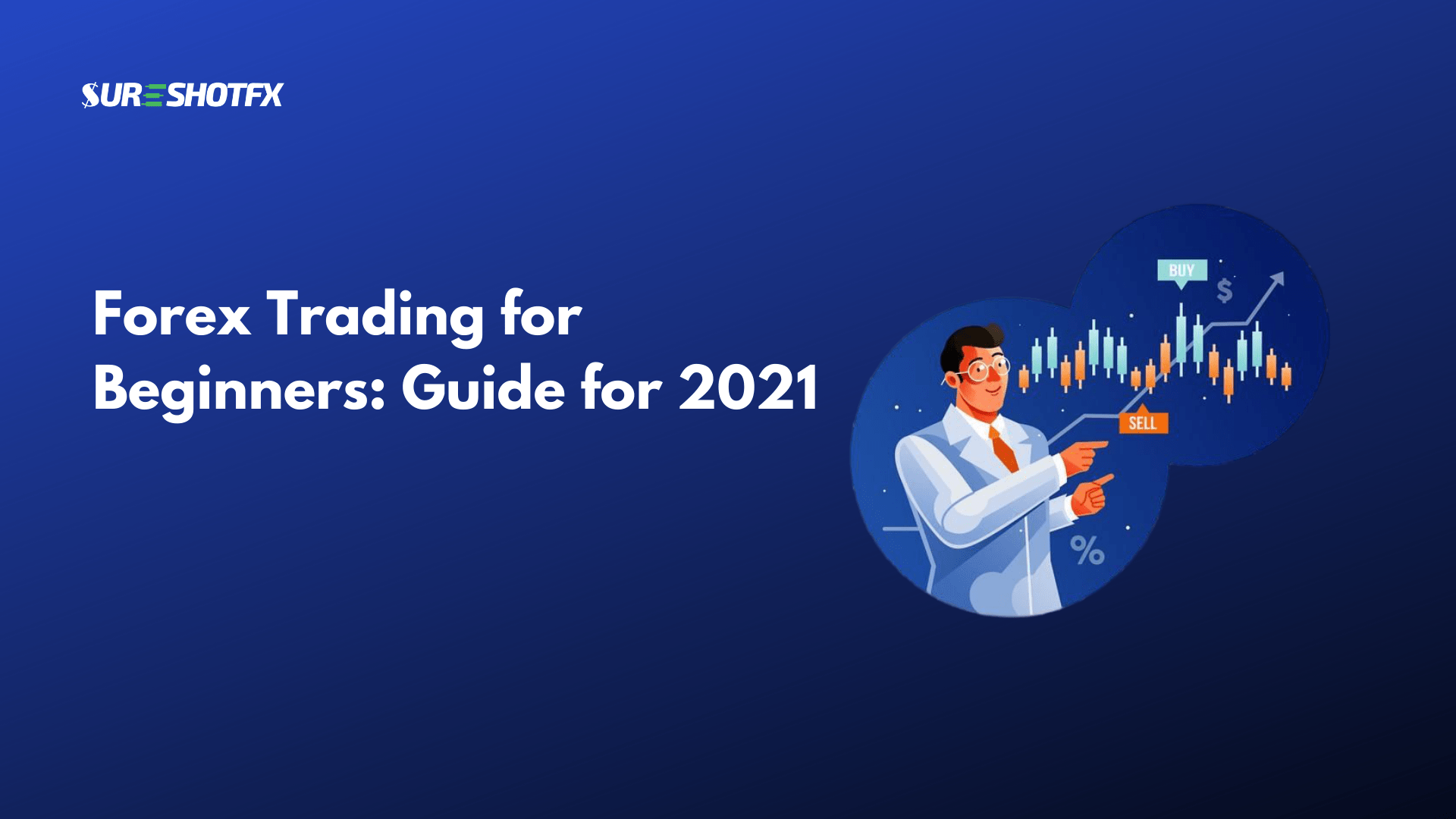 Forex trading for beginners can be difficult as it's a large market and there are a lot of things to learn. Our Forex trading for beginners guide is dedicated to those traders who're getting started this year. This guide will be helping how to trade in the forex markets and to learn online trading.
WHAT IS FOREX TRADING?
The foreign exchange (also known as FX or forex) market is a global marketplace for exchanging national currencies against one another.
Currencies usually trade against each other as forex pairs, which are known as exchange rate pairs, for example, USD and EUR. Most of the currency trading is facilitated by global and central banks.
As a Forex trader you buy and sell currencies with the main aim of making a profit, your profit (or loss) is the difference between the buy and sell rates of the currency pairs you traded.
HOW TO GET STARTED?
Let's learn how to get started with forex trading.
1. Learn About Forex
It's crucial to learn about the forex market first. How this market works, what strategies can be used to be successful and many more. Some of the most common terms you'll come across in trading that you'll need to know. Here are some of the common topics you need to know.
Pip
Spread
Leverage
Margin
Bear Market
Bull Market
These are some examples but there are vast topics to cover. To learn more about forex trading, you can take free courses that are available online. Also, there are many professional mentors who can help you get started.
SureShot FX team knows that forex trading for beginners can be difficult and it's hard to find a reliable resource to know about this large market. Which is why our team has designed a book which is designed for beginner traders.
Sure Profit Trading Secret – SureShotFX
2. Choose a Broker
To get started with the forex trading, the first thing you've to focus on is to choose the correct broker for you.
11 Things to Consider When Choosing a Forex Broker:
Consider Your Trading Style
Range of Trading Instruments
Different Types of Trading Accounts
Maximum Leverage
Spread
Deposit and Withdrawal
Execution
Custom Tools and add-ons
Market Analysis and Learning Materials
Forex Broker Regulation
Customer Service
3. Practice on Demo Account
As a beginner trader, you should always practice on a demo account. A demo account lets you put your training into practice in a close to real life environment without putting real money at risk. This allows you to make common beginner's errors while they learn without having to pay for the consequences out of your own pocket.
4. Choose Your Pair
While practicing on a demo account, always choose 1-2 pairs to trade. It helps you test your trading strategies and helps you learn from your mistakes. When you're getting started, it's always clever to learn step by step. It helps you choose the amount of capital you would like to simulate trading with. Also, it helps you understand emotions and learn to control them.
5. Keep a Trading Journal
While practicing on your demo account, it is always helpful to keep a journal. You can write down the strategies you tested, your wins and losses. After a trading day, you can go through your trading journal and find out what mistakes you've made. Also, it'll help you build your own trading plan and manage your risks.
6. Build Trading Pan
After practicing and testing different strategies, it's to build your own trading plan. You now know how to control your emotions, which strategies are helping you win and how to manage your risk. Plan your trading day according to it and choose the pairs you want to trade.
7. Do Not Overtrade
Never overtrade! The most successful traders in the market know how to control their emotions and they're disciplined in trading. One of the most common dangers of overtrading is the loss of capital. Often traders commit the mistake of opening many positions in the belief of hitting the jackpot on some of those trades. However, the sad reality is, most of these trades will result in the opposite – losses instead of gains.
8. Start Real Trading
So, when do you make the switch and start trading with real money? There's no perfect answer. You've your trading plan and you know your trading strategies. Now when you feel confident about your skills, it's time to trade with your real capital.
Start your trading journey with a good knowledge education on the financial markets. Learn to read charts and watch price actions, build strategies supporting your observations. Test these strategies with paper trading, while analyzing results and making continuous adjustments. Then complete the primary leg of your journey with monetary risk that forces you to handle trade management and market psychology issues.