How to Pass FundedNext Challenge?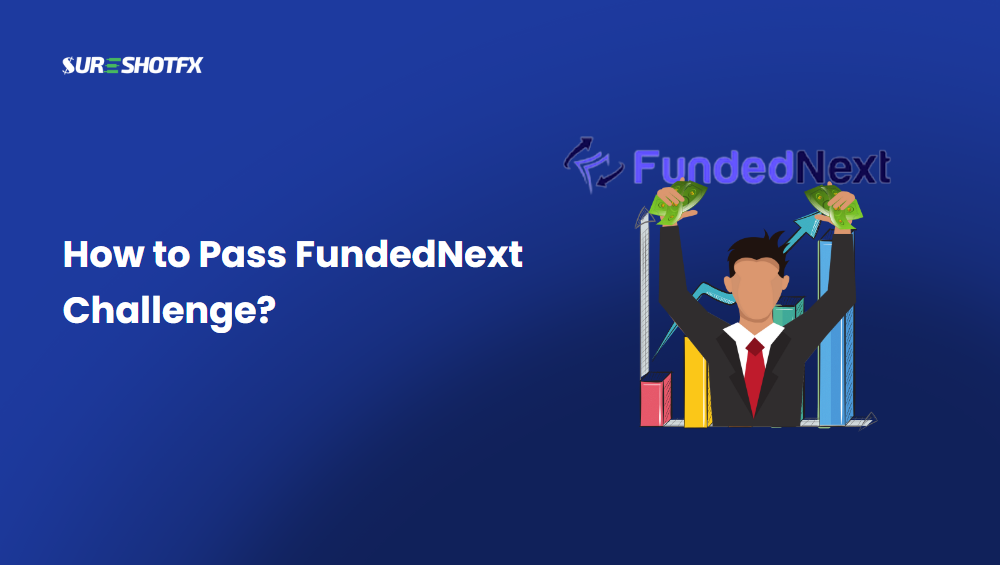 Recently, being a funded trader has been a lucrative opportunity to grab. Various prop firms offer traders funding challenge programs and traders are required to pass their challenges to get funded accounts to trade. Among them is FundedNext. Before getting into the main topic, let's have a brief idea of FundedNext.
What is FundedNext?
FundedNext is a proprietary trading firm that offers a prop funding challenge to interested traders, and after evaluating them with a thorough process, they allow those qualified traders to trade with the company's money in exchange for a percentage of the profit.
If we look at FundedNext programs, we can see that they have two types of models-
Evaluation
In the evaluation model, a prop trader's goal is to prove his/her trading ability in two phases with a certain profit target.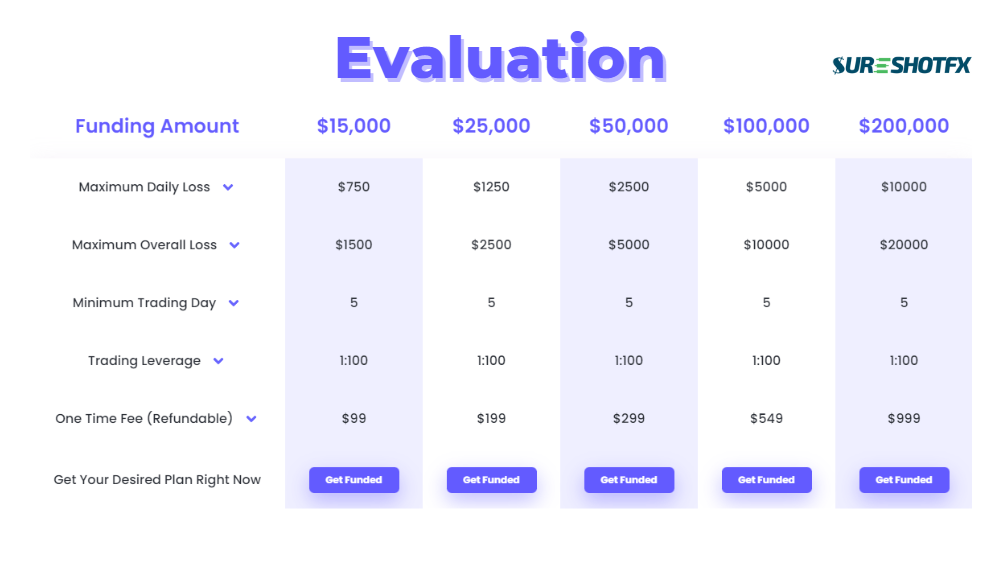 A trader will receive a demo account from FundedNext to trade. In first phase, the trading period is 30 days, and the profit target is 10%. Then, in second phase, a prop trader needs to achieve 5% profit and the trading period is 60 days. The daily drawdown is 5% and overall drawdown is 10%. Kindly note that they count floating losses as well. Here is the drawdown calculation- Your daily loss limit = the sum of your open and close positions for the day. The available trading leverage is 1:100 in this model.
After passing two phases, the qualified trader will get the real funded account to trade. A trader can withdraw his/her first share of profits after trading four weeks on the funded account. From the second payout, he/she will be eligible to withdraw the profits every two weeks.
Express
In the express model, a prop trader's goal is to hit 25% profit on a demo account that he/she gets from the FundedNext. The best part is that there is no time limit for that and there is no second step to overcome. Even there is no monthly profit target.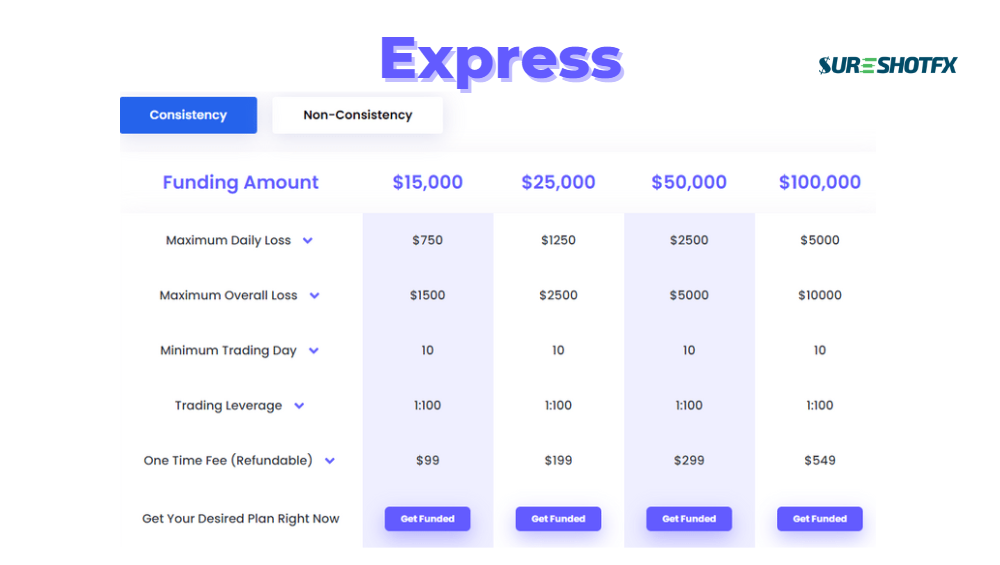 Express includes two types of accounts- Consistency Account and Non-Consistency Account. Both accounts range start from $15K to $100K. The daily drawdown and overall drawdown limit are 5% and 10%, respectively and the available leverage is 1:100. Floating losses are counted as well. The minimum trading days is 10 days. The difference between a consistency and a non-consistency model is the amount of the real funding account a qualified trader will get.
The good news is that a trader can earn 15% of the profit every month during the assessment. After passing the challenge, the trader will receive the real funding account. After one month trading, a trader will receive 60% profit share. Every month the account will be reset and a trader can get upto 90% profit based on his/her performance.
How to pass FundedNext challenge?
Traders are required to complete several trading objectives to pass the funding challenge for example, maintaining the drawdown limit, completing the profit target etc. If one of them is violated during the assessment, trader cannot proceed further and they lose their account. So, this is a huge pressure for the traders to maintain the trading objectives properly. In fact, most of them cannot pass the first phase of the challenge because of the strict drawdown rule.
Keeping this issue in mind, SureShotFX traders have devised an EA namely SSF Guardian which helps a trader to protect his/her drawdown limit efficiently. While focusing on other trading objectives of the challenge, a trader can rely on SSF Guardian to maintain his/her drawdown limit. The features that are included in SSF Guardian-
Max Drawdown
Daily drawdown
Floating profit/loss
Your limits are displayed directly on your MT4/MT5 screen.
You will be alerted through Telegram in case your account reaches your set limit.
You can also close all trades, and check running trades through telegram.
Passing the prop firm challenge is difficult because as a trader, one needs to maintain a lot of rules and regulations while trading on prop funded account. But it is not impossible to pass the challenge. If you use proper strategy and risk management, you will be able to pass the challenge and here SSF Guardian will make sure that you can control your drawdown limit like a professional. You can contact ssfsupport on telegram anytime with your queries.