Can You Make Money In Forex Without Leverage?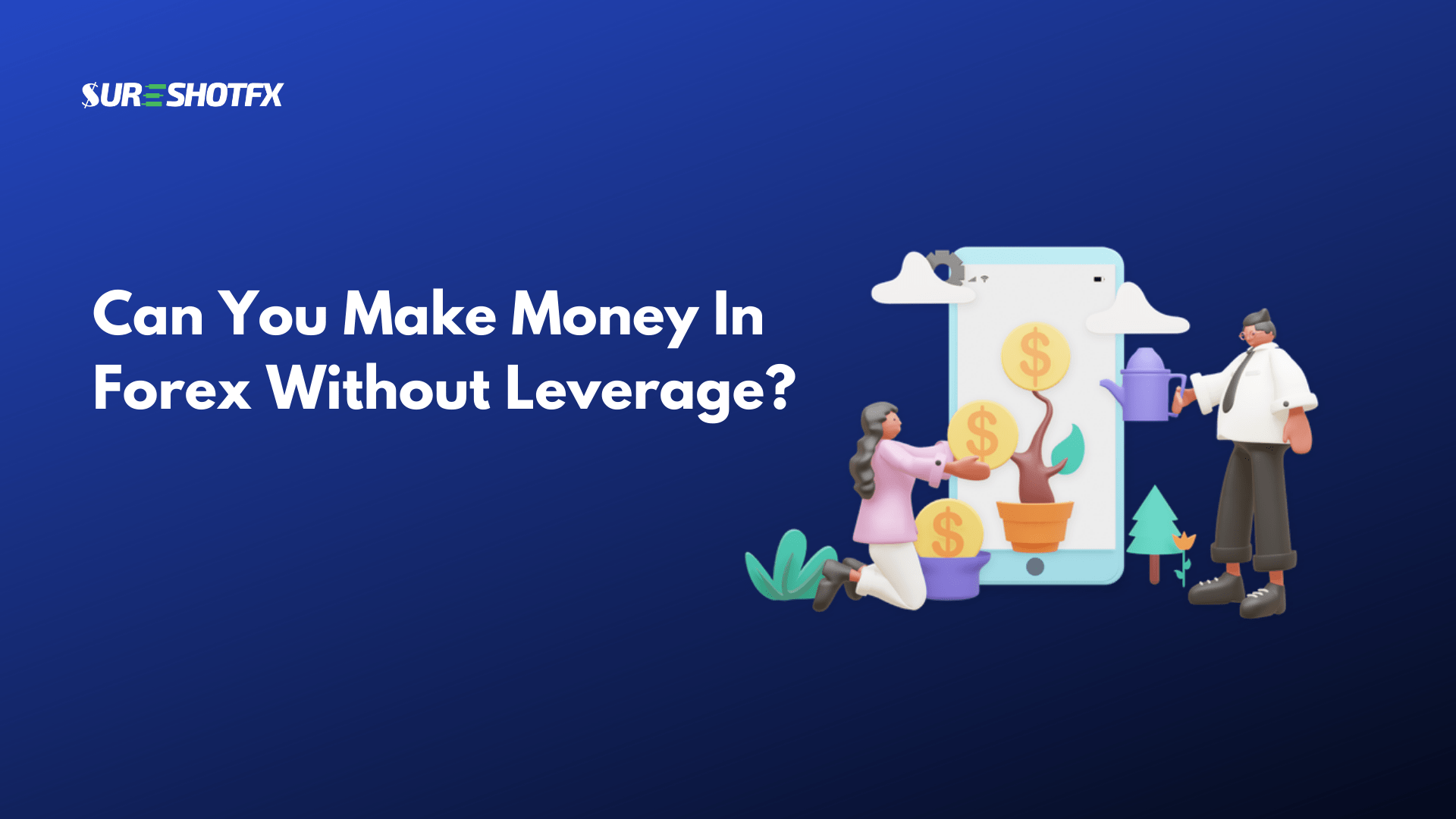 Leverage has both pros and cons but can you really make profit in Forex trading without leverage? Is Forex trading without leverage possible?
Leverage is one of the core attractions for Forex traders to enter the market. Traders like to gain knowledge on the best leverage to use for trading Forex. Leverage is indeed a crucial part for forex traders, especially for beginners.
Many financial institutes are trading currency without leverage but what are the pros and cons behind it? Let's find out.
What is Leverage in Forex?
In simple terms, leverage is the amount you take from your broker as a loan. It allows traders to invest more than their actual balance and increases the chances of their potential win in the market.
The ratio of your capital and the loan is leverage. Brokers usually offer leverage from 1:10.
Let's assume you've a $1000 trading account and you took a leverage of 1:100 from your broker. With leverage you can open position of $100,000 ($1000*100).
Advantages of Forex Trading Without Leverage
1. You Can Minimize Risks
There are many investors and traders who like to trade with their trading account balance and prefer not to use leverage. The main reason behind is the risk you need to take with leverage.
Leverage gives you a chance to make more profits from the market but it also comes with a risk of losing. If you make a small mistake in trading,you have a huge chance to wipe your account.
2. Zero Psychological Hassle
As you're not using any leverage, you have less pressure on your shoulder. You can focus more on your strategies and trade calmly.
Disadvantages of Forex Trading Without Leverage
1. Less Monthly Return
By using leverage you can make 3-5% average profit a month. But if you trade without any leverage, you can make only 0.3 to 0.5% a month. It is perfect for those whose account balance is very large But it can be a drawback for many traders as well.
2. Less Broker Option
Most brokers don't allow you to trade without leverage. They provide minimum 1:33 leverage. You can search for brokers who offer leverage of 1:1.
3. High Account Balance
To do forex trading without leverage, you need to have a large account balance. But for most beginner forex traders, it is impossible to trade with large amounts of money.
4. Low Purchase Power
If you have a small account like $1000, you can open only 1-2 positions without leverage. It minimizes your chances to try different trading strategies and make profits from the market.
Should We Use Leverage or Not?
There's no exact answer to the question mentioned above. At the end of the day, it depends on the trader. If you have a solid risk management strategy and a large trading balance, you can trade without leverage. But you have to keep in mind that you will not be earning as much as you can earn by using leverage.